Website Design And Development Guidelines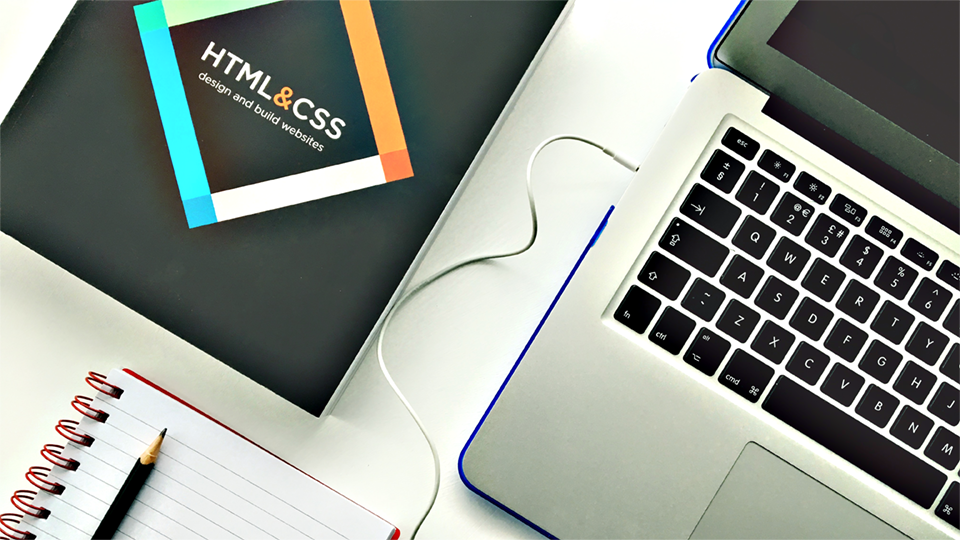 Guidelines for Effective Website Design And Development
In today's competitive online marketplace, it's important to reach beyond a mere digital presence – you want to seize opportunities and captivate your target audience with an engaging interactive website experience.
Sadly, the Internet is teeming with websites that look terrible or don't work as they should. Many fly-by-night developers will slap together a website for peanuts, but those peanuts are wasted because the website does not perform.
In this article, we'll take a look at some of the most important factors to consider when planning your website design and development, and we'll identify current design and development standards and trends that will help end the cycle of low-value websites.
1. Responsive/Mobile Ready — According to Zenith Media, "mobile devices are expected to reach 79% of global internet use by the end of 2018". Look around – you'll notice that virtually everyone uses mobile devices on a daily basis. Because of this, you'll want to create an engaging and mobile-friendly website design that allows your target audience to visit your website anytime and no matter where they are.
2. Fast Loading — Who wants to sit and watch a blank screen while a site takes forever to load? Nobody. Always consider your audience when designing your website, and do all you can to minimize your site's load time across all devices. Services such as Pingdom or PageSpeed Insights by Google allow you to check your website's performance and to get suggestions for improvement.
3. Tracking Enabled — Analytics are important – the best way to determine whether or not your website is actually doing its job is to track its performance. Your website should include functionality that allows you to monitor important statistics including site traffic, goals of the site, and conversions from visitors to sales.
4. SEO Ready — Optimizing your site for both browsers and humans is extremely important. Your goal should always be to create compelling, readable content for your followers. Beyond that, the search engines also look for on-page SEO tags and elements, including page Titles, META tags, and XML sitemaps.
5. Use a Content Management System (CMS) — Beyond everything else, content is still king when it comes to maximizing SEO results. Regularly publishing fresh and original material will help captivate your audience, and at the same time provide invaluable, long-term search engine results. Insist that your site has a back-end Content Management System in the design so you can post and edit content as often as necessary.
6. Conversion-Centered Design — Conversion-centered design (CCD) is a discipline targeted specifically at developing user experiences that achieve a specific business goal. Implement tools for creating campaign landing pages into your design. These designated pages can keep your readers moving through your site and direct them to schedule an appointment, request a product demonstration, and even make a purchase.
7. Social Media — There is tremendous opportunity in leveraging the power of social media. To this end, integrating all relevant social media platforms into your website design extends your reach by allowing users to quickly access social media pages directly from the website.
8. Email Marketing — Despite opinions to the contrary, email marketing can still be highly productive if done properly. Synchronizing your email capture forms with an effective marketing system such as MailChimp can provide you with seamless access and connection to your customers.
9. Strong Security — Security of your website and the data you collect is paramount. Every website should include essential security and privacy protocols to protect client and user data. You should insist that your website has on-going security checks, strong password enforcement, and a host of other security measures.
10. Progressive Web Apps — The future is here. It's now possible for web developers to create a hybrid website that combines both web and app features into a hybrid known as Progressive Web Apps. With this technology, elements such as splash screens, push notifications, and animated page transitions to elevate overall user experience (UX) are becoming more and more possible.
Is your website up to the standards?
Take a good hard look at your website and consider the points above. Is your site ready to compete in today's online marketplace? Are you doing all you can to extend the reach of your online marketing efforts?
If not, it's time to seriously consider an overhaul of your website and online strategy. Remember that simply having a website is no longer enough to effectively compete in the global economy. Gone are the days of easily finding prospects or customers through the world wide web.
Implementing these guidelines into your website can have a significant impact on the way you do business, how you connect with potential customers, and ultimately your overall return on investment.
If you'd like some help defining your online strategies, remember we're always here to help – just contact us and we'll get you headed in the right direction!