Why Build Your Small Business Website in WordPress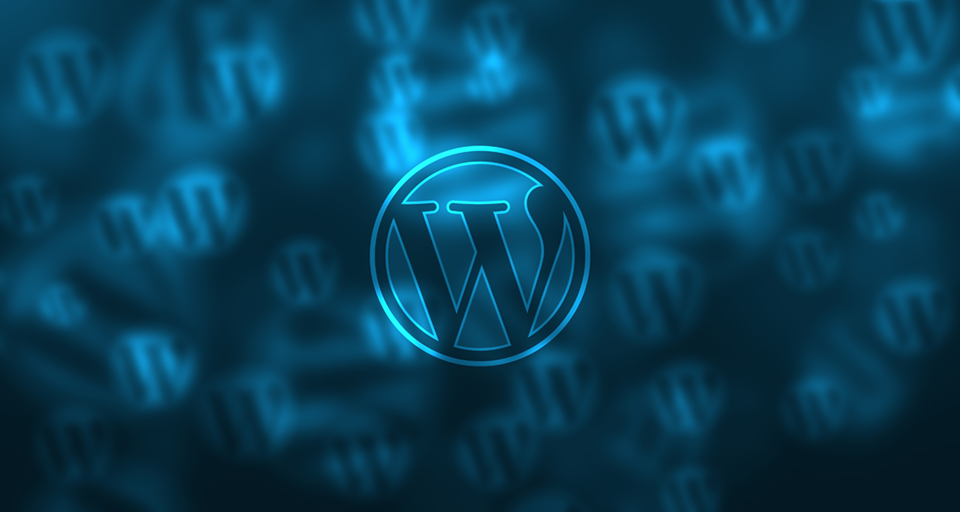 What is the WordPress Website Builder?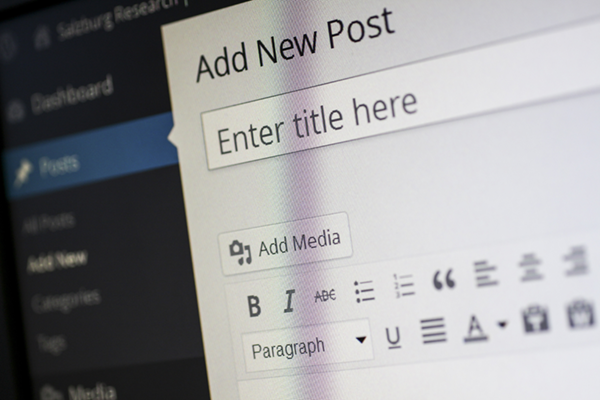 WordPress is a free and open-source content management system (CMS) based on PHP and MySQL. Its many features include a super-solid plugin architecture and an extensive template system, each having huge libraries of free, downloadable components.
Although historically associated with blogging sites, WordPress supports many other types of website content including traditional mailing lists, support forums, media galleries, and online stores. Used by more than 60 million websites, including 30.6% of the top 10 million websites as of April 2018, WordPress is the most popular website management system in use.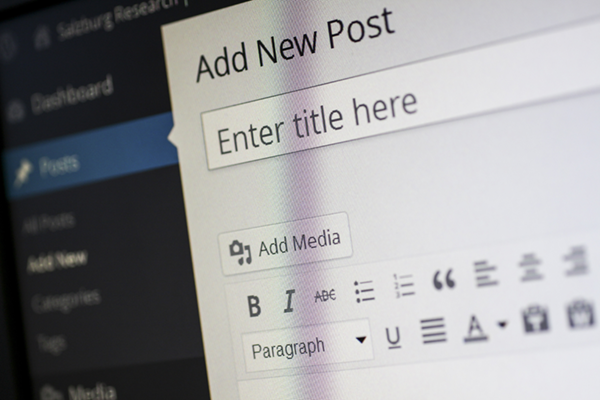 1. WordPress is Search Engine Friendly

First and foremost, WordPress is SEO friendly. SEO, or search engine optimization, is all about making your website appear higher in ranking on sites like Google, Bing and Yahoo. With WordPress, the core code is and page structure is SEO friendly, and you can take advantage of free plugins like Yoast SEO and The SEO Framework to help you get your site ramped up for search engine performance.
2. WordPress is Easy to Learn and Use

Even for beginners, WordPress is extremely easy to use. With it's simple, easy-to-navigate interface, even non-technical users can be creating and maintaining pages and posts in no time. There is no need to know PHP, HTML or CSS coding as everything you need can be done in the admin panel.
3. WordPress is Free!

Being open source software, WordPress is free to use, and there are no costs for downloading, installing, and upgrading. You can even find free hosting for WordPress websites. With more than 12 years of development behind it, the latest version is super-stable, well documented, and has many support forums available to help with virtually any topic.
Also consider that there are more than 20,000 free WordPress plugins available to download. Plugins allow you to add extended functionality to your website, such as slideshows, contact forms, eCommerce, search engine optimization, and more.
4. Many Web Developers Are Conversant With WordPress

The web is chock full of overly-complicated websites that nobody but the original developer can manage. This way the developer virtually holds the site hostage because rebuilding it would be much more costly that paying for minor updates. Another nickel here and another dime there and in no time your overall website costs can get out of control. And if, for any reason, that developer disappears – as has happened many times – you'd be left with no choice but to start again from scratch.
One of the reasons WordPress is a solid choice as the foundation for your business website is the ability to easily and quickly find developer support – and at a reasonable cost. A full-stack developer for a custom website can run you upwards of $200 per hour, whereas top quality WordPress developers can be found around the $50 per hour range. Be very careful of the bargain-basement pricing because you only get what you pay for!
5. You Can Start Your Own Blog

Blogs are a great way to connect with your customers and potential customers. By offering relevant information of value, visitors to your site will begin to know it as a trusted source. By answering common questions, or by presenting viable solutions to common problems with your blog, it's one of the easiest and most effective ways to keep customers up-to-date with your business.
Why build your website with WordPress?
Well there you have it. Regardless of the growth stage of your organization, you need a website that can grow as your business needs evolve. WordPress offers exactly that – a stable platform for you to build and grow your online business, and a way to improve your customer experience. Contact us today to see how we can help plan your WordPress website development.