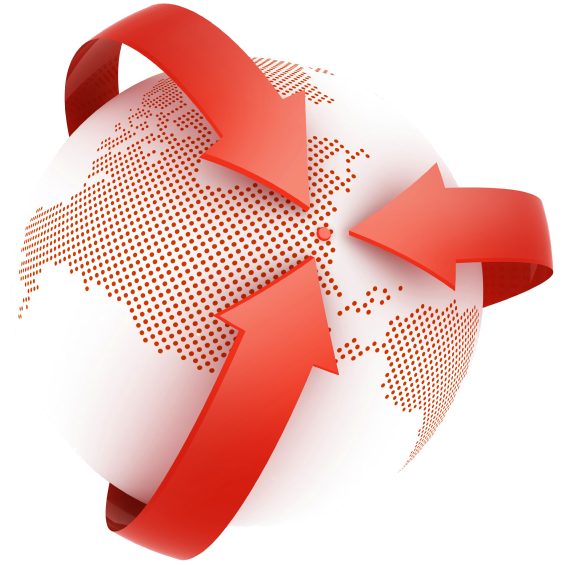 Fast, Secure & Reliable Website Hosting
What's important in a hosting provider?
Great hosting boils down to three things: speed, support and security. That said, scalability is also critical – you need the ability to rapidly scale your website as your target audience grows and the resiliency to handle sudden bursts of high traffic.
We offer website hosting services on our lightning-fast dedicated server, running the latest in security and anti-malware software…and 24/7 monitoring of the server. So far this year our server has been operating at 100%, with zero down-time. Key features of our website hosting accounts include:
Full cPanel Access
Unlimited Bandwidth
Unlimited Databases
Unlimited Email Accounts/Forwarders
Auto SSL (for HTTPS)
Five key benefits of hosting on our dedicated server over general shared hosting:
1. Server resources are not shared with thousands of websites
When you host on our dedicated server, you get the full resources of single server running less than 100 websites. You don't need to worry about thousands of other websites clogging up the server's CPU and RAM. With hosting on our dedicated server, you can be sure that spikes in bandwidth usage won't slow your website down.
2. Enhanced performance and security
Choosing to host on our dedicated server guarantees maximum uptime for your website. Shared hosting is often best for websites with low to medium traffic. If your website receives a lot traffic, however, hosting on our dedicated server provides more stability and reliability than shared hosting. So far this year, server uptime is 100%.
With hosting on our dedicated server, you can also be sure that you aren't sharing space with a malicious website or a potential spammer. Hosting on our dedicated server is not offered to the general public, and therefore allows enhanced security, particularly important for companies handling sensitive transactions over FTP or SSL.
3. Flexibility
Hosting on our dedicated server allows clients the flexibility of customizing the server to the clients unique needs for CPU, RAM, disk space and software. With shared hosting, a customer is limited to the applications, software and operating environment already loaded on the server. They may either offer software a client doesn't need or lack things that they do.
Hosting on our dedicated server allows organizations a customizable server environment that fits their needs. They can choose the software they really need, allowing more control over how their dedicated server is configured.
4. Hassle-free Maintenance
Hosting your website on our dedicated server includes round the clock support that helps address maintenance and other issues. Your IT team does not have to invest considerable time in performing different server maintenance tasks such as managing local server updates, and updating anti-virus protection.
5. Full cPanel Access
With cPanel, clients can manage complex tasks with just a few clicks. These tasks can range from site maintenance, calculating disk space, searching for web directories, to making regular backups. cPanel allows clients to manage all their hosting services in an efficient and user-friendly way. Even someone who is not web savvy will be able to manage their hosting service with this easy-to-use control panel, and is the most widely used control panel in the world.
If you're a small business just getting started, contact us for a free consultation.
For information specific to website hosting accounts, please refer to our Website Hosting Terms and Conditions, which you may find at the following address: https://electricsilk.com/terms-and-conditions-hosting/.
What Our Clients Say
Kaslo Hotel

Thank you. You have exceeded our expectations with the updated website. Once again you made a daunting task so easy.

Just Jon

Electric Silk has been handling our online presence and website programming for more than 20 years. From concept to design, excellent service and follow up. No need to look anywhere else. 

Heli Canada Adventures

Electric Silk (BC) is a prime example of top quality web site design and exceptional customer service. We have been clients for over ten years and have watched their work increase our business by over seventy percent! 

Alberta Marriage Commissioner

We love our new website! Electric Silk (BC) made even the most complicated elements so easy to use. Thanks for making the entire process so enjoyable!
 

Aucet Technologies

Thank you, thank you, thank you! I couldn't be happier with the quality of work, the cost, or the speed of implementation provided by Electric Silk. Thank you for making my business be able to work the way I envisioned it!

Clear Blue Sky

Working with Electric Silk (BC) gives me a no-nonsense approach to the best way to build my mobile marketing strategy, its not just about a good looking web site, it's how this web site can work for me and my clients. Electric Silk's helpful and straight forward approach helps my business grow.

Kaslo Hotel

Fast, efficient, knowledgeable and affordable – that's the kind of service we needed from Electric Silk for changes to our website design...and that's what we got. 

Laughopolis TV

We love our new website! Electric Silk (BC) made even the most complicated elements so easy to use. Thanks for making the entire process so enjoyable!
 
Website Developer
Our focus is on full stack web programming with PHP & MySQL, building custom websites from scratch and building WordPress Websites.
We also offer other website services, including domain registration, website hosting, secure certificates, website maintenance, updates and support. If you're not sure where to start, contact us about our free website programming consultation.
Electric Silk is a great resource for small businesses and individuals trying to build, rebuild, expand or "clean up" their outdated web presence.
Why Use a Freelance Web Developer?
Generally, those seeking freelance web developers fall into one of these categories.
Personal/internal web development skills are not sufficient.
Hiring a full-time on-site web programmer is not feasible.
Desire for a professional website programmer who works well independently.
If this sounds like you, Electric Silk is an expert web developer for hire. Contact us to get a website development cost for your project.